Hi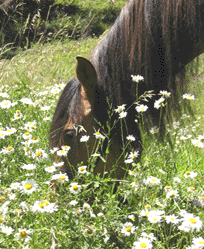 Welcome to old friends and new subscribers! Looks like another of our "quickie" springtimes is upon us. Last big snowstorm was five days ago and we're expecting temperatures in the 80's by the weekend. Got the deer fence up around the house, 1000 feet of it. The tulips are now safe - we think.
Last month I introduced new products in several areas, Horse Statues, Weathervanes, belt buckles, and some items featured by a Museum Store Company.


Since then I've Added
Home Decor: You'll find a variety of interesting home decor ideas which you can see at www.your-guide-to-gifts-for-horse-lovers.com/horse-decor.html including -

Pillows and Blankets, an Equine Wall Frieze, Bookends, the Danish Horse Mobile, Electrical Switch and Outlet Panels by Montana Silversmiths, and the "Horse-Powered" Fire Ring shown below.
Last month's featured item, the Danish Horse Mobile got some nice attention. Thought I would try again with a gift idea for Father's Day.


This Horse-Powered Fire Ring would be ideal for anyone having an outdoor fire pit or might just tempt one to put one in. That's a typical Dad's Day present - give him something that's going to put him to work. I've gotten a few of those over the years.
The Ring is in black steel, is 36" in diameter and 9" high. You can find out more about it by clicking on the image.
Saddles: A fine Show Saddle has the same effect on me as does a Corvette. Can't afford it and don't really need one but they're sure fun to look at and with a halfway decent sales pitch I'd probably weaken and buy one.
I've added a selection of very attractive show saddles. Put your checkbook and credit cards in a place where you can't easily get to them and the go to www.your-guide-to-gifts-for-horse-lovers.com/western-show-saddle.html
Gifts for Kids: New products featured include Games, Plush Horses,Rocking Horses plus the ubiquitous Horse Mobile (why not?). You can view these at www.your-guide-to-gifts-for-horse-lovers.com/childrens-horse-gifts.html.

Carriage Driving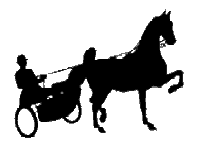 Carriage driving is a wonderful yet often under-appreciated part of the equestrian scene. Most folks never get closer to this wonderful activity than watching a horse and buggy scene in a B-Western where about 90% of the time the driver gets the horse going by slapping the reins on it's butt. This insults and probably irritates the horse. Try this on your own horse and you may end up coming to a halt far from where you'd planned. Learning to drive is hard work but lots of fun. Training a horse to pull a cart is even more of a challenge and even more fun.
If you'd like to learn more about this great activity or are interested in a resource that has a great deal of useful informaton to offer, I've come across a great website from the UK.


It's Discover Horse Carriage Driving
The Info Port for Recreational Horse Carriage Driving. While you're there you can subscribe to their aptly-named newsletter-
The Cart Wheel and join their forum. There 's also a series of educational videos that demonstrate all about harnessing up, put the horse to the cart and basics of carriage driving.
That's it for this month. I hope you're enjoying some fine spring weather though if you live in the mid-section and have had to put up with some truly terrible weather I hope you've come through it OK and that we'll all have some great summer riding (or driving) to look forward to.
See you next time -
Bill Savage
Your Guide To-Gifts For Horse Lovers
Lakside, Montana