Your Guide to Gifts of Horse Art
-
The Art of John Frederick Herring Sr.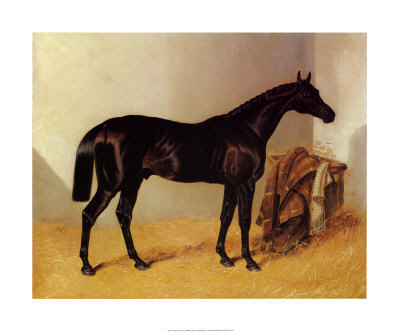 Some wonderful examples of 19th century horse art are found in the works of John Frederick Herring Sr., born in Surrey, England in 1795.
Well known as a painter of animals, Herring began his career as a coachman. Consequently, paintings of horses and coaches are recurring themes in his works. His lithographic prints of coaching and racing are considered classics.
During his career, Herring worked for Queen Victoria and King George IV. His works are housed in the Victoria and Albert Museum, the Tate Gallery, the Glasgow Art Gallery, and other institutions. His horse art is definitely reminiscent of times past.
Two of his more popular works are Charles XII 1839 (shown above) and Sweetmeat 1846.
| | | | |
| --- | --- | --- | --- |
| --- | This store brought to you by | | --- |
Just click on one of the above paintings for more details including image and frame size, reproduction method, full screen views, and prices. To view the other available selections by this or any other artist you can take advantag of the Art.com Search Box.
Back to Top of Page