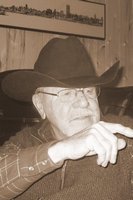 Your Own Business
Information and Downloads
to Get Started
I'm happy you've come this far.
If having your own online business is your goal this is a good first step.
How I made A Website About Horses
and Gifts for Horse Lovers
and How You Can Build A Website Business Of Your Own ...
This web site is not about Internet Marketing, a subject I am only faintly acquainted with, yet rest assured that when I (happily) discuss the tool I've used to build this successful website business I know what I'm talking about. The tool is Solo Build It! which for brevity's sake we'll refer to from now on as SBI!.
Let me share my own experience with you.
The "Get Rich Quick" crowd likes to dangle "The American Dream" in front of you. Follow their lead and before you know it the second home in Europe, the four-car garage and the swimming pool that's just a tad longer than your neighbors is suddenly within reach.
To me, the American Dream is being given the opportunity to make a good life for myself and my family, even though I may have to work very hard at it. My American Dream includes not being put "out to pasture" upon retiring but remaining active. Building a business of my very own around someting I truly love is one way I've done just that.
I'm a retired electrical engineer now on a fixed income which meets my basic needs plus a little more. It's nice to have a source of additional income to provide a little additional security and also allows me to do more of the things I really want to do. (I tell myself I don't need any more "toys" but once in awhile I see something I'd like to have and my additional income is sometimes suffucient to allow me to have it.

Having my own work-from-home business, built around an equestrian theme has given me a source of additional income plus it has been a joy to put together.

It took awhile to get going and there were a few false starts along the way. I eventually got off to a good start with a book authored by Internet Marketing authority Jim Daniels, and Allan Gardyne, the "guru" of Affiliate Marketing pointed me to SBI!, allowing me to build my website business quickly and with relatively ease.
In less than a year's time this web site grew from an handful of visitors each day to the point where we're nudging the top 1% of web sites in traffic volume.
The cost? I pay an SBI! fee of $299 annually and consider it the best bargain I've ever had. There's 30-day money back guarantee. It's a risk-free decision that you can make with confidence.
So, What's Involved?
SBI! makes online business success do-able. Anyone can succeed with an all-in-one process, tools, and guidance.
SBI!'s Action Guide presents a step-by-step process, presented in both written and video formats. All you have to do is follow it. Really! The most successful SBI! owners say "all they did was follow the Guide." They don't get sidetracked, or have to guess at what to do next. SBI!'s guided approach helps you reach your goals.
And SBI! comes with unlimited Customer Support. SBI! owners often call it the best they've ever experienced. And the SBI! Forums complete the picture. You'll find these are the most friendly, informative, help-and-be-helped set of e-business forums you'll find anywhere. Help is available from folks who are in the same situation as you. The SBIX! weekly newsletter brings you the latest news from SiteSell and around the Web, highlighting only what you "need to know," and saves you time. You won't have to worry about keeping up with the latest online marketing developments. We do it for you. You'll stay informed but not bogged down so you can continue focusing on your business.
Too many non-SBI! sites start without profits being "built into" the process from DAY 1. It all begins with the right process. Content

Traffic

PREsell

Monetize is the underlying, logical and powerful process that capitalizes upon the fundamental realities of how people use the Web. C

T

P

M puts you on a solid, profitable business foundation.
This steady-and-sure approach is definitely not GRQ (GetRichQuick) and keeps you from getting distracted by false promises, time-wasters, or dead-end tools and strategies that end up costing you more money. Think of it as a simple, direct, hype-free path that leads to success.
Page creation is as simple as riding a bike with its training wheels still attached. No need to know HTML. The block-by-block builder trains you how to write a page that is both "Search Engine and human effective." It's simple, do-able and most importantly, effective site-building. The block-by-block builder is perfect for beginners, but even many "advanced" users should start with this tool. It's an excellent way to break bad habits! Got a few minutes? Take a look at SBI!'s massive selection of tools and you'll get a pretty fair idea of what SBI! can do for you.
Take A Tour!
The SBI! Video Tour provides a great introduction and big picture overview of SBI!.

SiteSell.com was established by Dr. Ken Evoy in 1997. His series of books (now free) have helped hundreds of thousands of entrepreneurs and small businesses. Make Your Content PREsell! and Make Your Words Sell!, formerly books sold by SiteSell, are now free. They are literally the dynamic duo of "Web-writing."
P.S. You can see what others have done and what they have to say about their own experiences with SBI! by going toCase Studies and Testimonials.