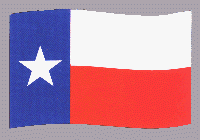 Cowboy Up!
-
Take a Texas Horseback Vacation
If there's a cowpoke inside you just waiting to bust loose, a Texas horseback vacation may be just what you need.
Texas, especially the Texas Hill Country is cowboy country. More rodeo's, guest ranches, country western music, and cowboy-style celebrations than you can shake a stick at.
We first became familiar with Texas horseback vacation possibilities in the Hill Country during a visit to San Antonio, a great destination in itself.

San Antonio is a Texas-sized city, one of the largest in the US, a sprawling city with a small town feel.

There's the Alamo, the beautiful Riverwalk, an abundance of fine eating establishments, friendly folks and, just a few miles to the north, Texas Hill Country.
Bandera
"The Cowboy Capital of the World"
has many fine shops.

There's rodeo action twice a week during the summer season.

A sculpture in Bandera
says -
this is horse country.
Bandera County near San Antonio is a perfect place for your Texas horseback vacation. You'll find more rodeo champions and more dude ranches per capita than any other place in the USA. The town of Bandera is "The Cowboy Capital of the World", at least that's what it says on a coffee mug I purchased there. And it isn't everywhere that you walk into a shop and hear music by the Sons of the Pioneers over the sound system. During the summer there are rodeos every Tuesday and Friday night.
We can't recommend one guest ranch over another - all we can say is that we've found the people around Bandera to be very hospitable. We've listed some of the better known ranches - clicking on them will take you to their respective websites for more information.
If you bring your own horse(s) the Yellow Rose Ranch offers horse boarding.
Of course Texas is a big area with plenty to offer. There are many opportunities for a great Texas horseback vacation throughout the state.

And, here's a horseback vacation idea with a bit of a twist for brave souls only (or those who think they are).





3-Day Lessons in saddle bronc riding, bareback riding, bull riding and clown/bullfighting are available in several Texas cities.

Just click on the image on the left for more information for this rather unique gift idea.








Back to Horseback Riding Vacations Main Page





Back to Home Page