WELCOME NEWCOMER
by GREG
(JEFFERSON, LA.)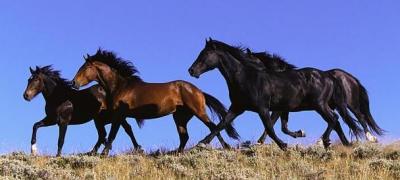 BEAUTY IN MOTION
THIS WOULD BE A "WELCOME TO THE WORLD OF HORSES" GIFT BASKET FOR ANY AGE GROUP.


Since horse lovers seem to be a fun and passionate bunch I would take those things into consideration when preparing a horse lover's gift basket -


A MIRROR SHAPED LIKE THE HEAD OF A HORSE WITH EARS AND EVEN SOME MANE RUNNING DOWN THE SIDES.


T-SHIRT WITH "FUNPACKIN' & HORSEBACKIN' "


A FLUFFY HORSE PILLOW WITH "I sleep like a horse" AND A PICTURE OF A CARTOON HORSE (AS IT IS MEANT TO BE A JOKE)


CUSTOM MADE BRUSH WITH A HORSE BRUSHING A PERSON SIGNIFYING "YOU TAKE CARE OF ME I'LL TAKE CARE OF YOU".


RADIO SHAPED LIKE A HORSE WHERE THE HORSE FEATURE ARE THE WORKING DAILS.


A DVD COLLECTION OF SOME OF THE GREAT HORSE MOVIES.

Black Beauty
Black Stallion
Horse in a Grey Flannel Suit
My Friend Flicka
National Velvet
Spirit
Brighty of the Grand Canyon


Join in and write your own page! It's easy to do. How? Simply click here to return to Ideas for a Horse Lovers Gift Basket.